Robin Benn, ARNP Nurse Practitioner
Robin is an expert in regenerative medicine.  She has been an RN since 1980 and has been practicing regenerative medicine with PRP (platelete rich plasma), stem cells, and exosomes since 2011.  Since that time she has delivered well over 10,000 regenerative joint injection treatments.  When it comes to experience and hands on knowledge Nurse Robin is second to none.
Nurse Robin is a bright light of positivity in the clinic and always finds inspiration in the people she helps.  We are very fortunate to have her on the SMNW team.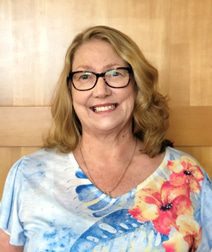 "I love seeing people go from a pain laden sedentary lifestyle, to being vibrant, active individuals again!"